The First Single :1979
45 revolutions per minute!
Lies, backed with Disco Dog and Snow.
I think the songs are credited to Helena Rogers & John Rogers
The music was performed by a three piece band: Helena on guitar and lead vocals, Johnny on drums, and William Adams on bass and synthesizer.
Not sure how it came into being. Might have started out as a "Helena" project, based on a reel tape master (photo) that Johnny handed me when we were archiving during quarantine.
Unsure how many were made
paper sleeve silkscreened by Helena
I'd never heard it until I joined the band in 1981. The only song we performed off this was Lies, which we did (unusually for us) much slower.
Gogobionicgirl posted it on YouTube with the description "old punk band". :)
to which Black Dog Bones commented:
"Surprized to find this on the "tube".. I remember when this came out, the owner of Rubato Records in Bellevue where I bought most all my albums at the time, gave me a copy of their 1st single which I still have today in my archives.. Very cool.."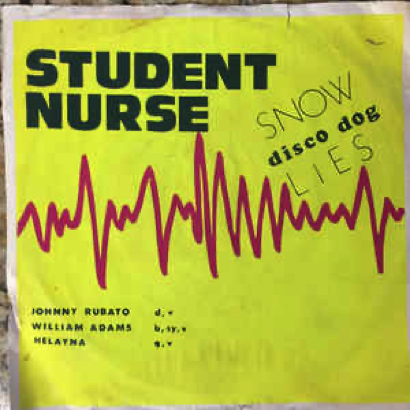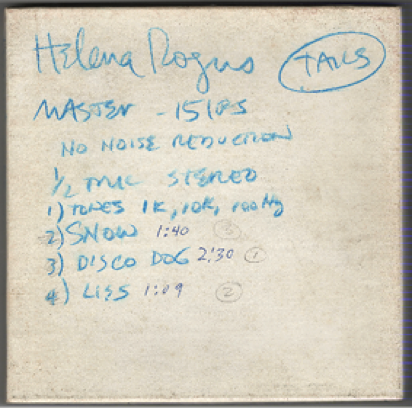 " If you'd look in your head for just one minute..."