"Wacky Dog, it's not your fault if you wound up in a somersault!"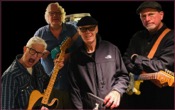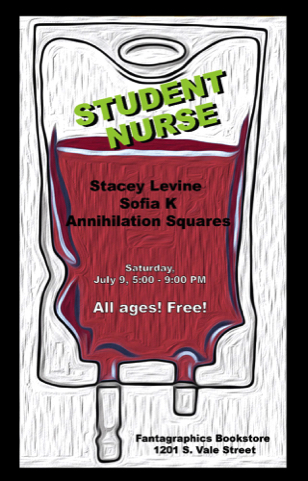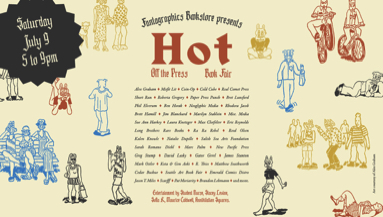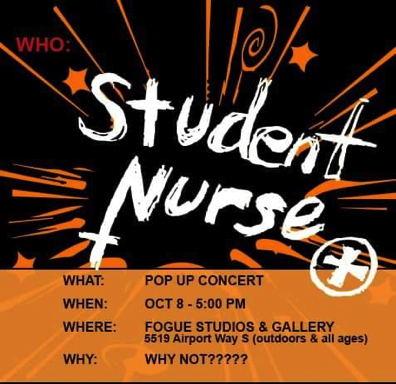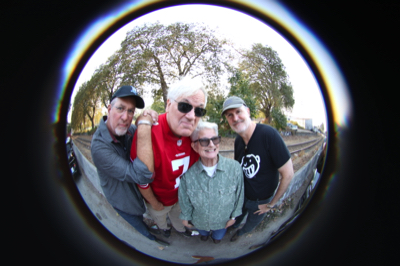 STUDENT NURSE 2022
(left to right) Dave Ehrich, Eric Muhs, Helena Rogers, & NEW DRUMMER James Lord there on the right !
Original drummer Johnny "Rubato" Rogers was able to join us for the first 2 gigs of the new century! (left to right): Helena Rogers, Eric Muhs, John Rogers, and new guitarist Dave Ehrich.

Our STUDENT NURSE Facebook page is the place to go for news & gigs & stuff
NEXT:
Lucky Liquor, Saturday, November 19, with our pals TENNIS PRO. Eric's very talented former student Alexander Standish is going to open with a solo set. Should be a most excellent night out.
UPCOMING: Another Saturday NIGHT, this time at the legendary BLUE MOON, with the WHITING TENNIS band. January 28, 2023
Over & Done...
IN STORE PERFORMANCE AT EASY STREET RECORDS IN WEST SEATTLE, SATURDAY, OCTOBER 29TH, ABOUT 6 PM
If you know Helena, it probably won't surprise you to learn she's got a whole other life as a painter. She has a studio, and we played an OUTDOOR HAPPENING in OCTOBER - it was a beautiful afternoon, and our NEW DRUMMER James Lord's first outing. He's remarkable, and we're thrilled to have him on board.
We had the most fabulous time sharing a stage with fellow time travelers from the early 80's RED DRESS !!! Saturday, 8/20/22 at the illustrious Tractor Tavern !
Some iPhone recordings here on YouTube
1st gig since 1984! Georgetown, Saturday, 7/9/22, 8 pm.
What a great time we had! Such a supportive crowd...thanks sooo much.
Here's most of the gig on YouTube